Innovate and build the ultimate funding solution for your customers with the Global Database tenders and grants aggregator
Latest news
Easy access to an up-to-the-minute database of tenders and grants combined with the key decision makers contact information, and straightforward API integration, makes it easier to provide maximum value to your clients, creating top-notch tools and enriching your existing data.
Readiness for change
Daily updates on the latest open opportunities and real-time email notifications open new possibilities for you. You can react immediately and contact the key decision-makers directly, thus boosting your chances to get your business chosen for funding. You can also stay assured your own tender-based information product will always keep you up-to-date.
Ongoing synchronization
Global API provides permanent data synchronization so you no longer need to care for constant data actualisation. Just request API access to keep your data fresh constantly and use it most efficiently.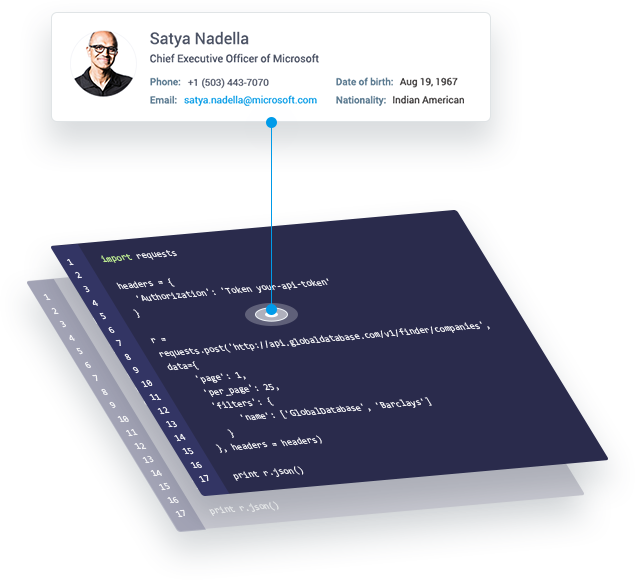 Valuable outcome
An advanced filtering system for both you and your end-customers will allow you to display tenders, grants, awards, new open opportunities, as well as to segregate all data by location, industry, or date. Add value for your client with Global Database tenders and grants platform.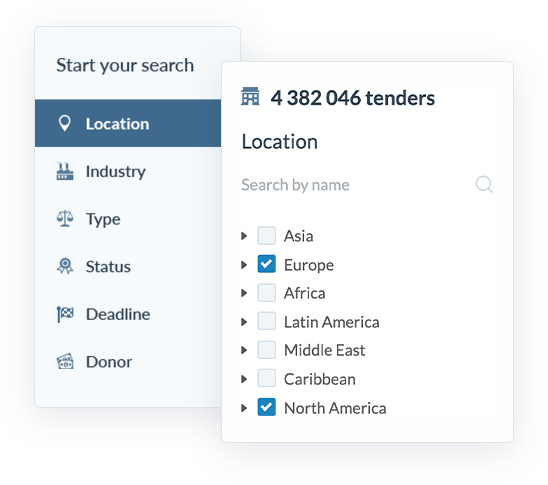 Delivering possibilities
Enhance your product with the latest funding possibilities. Integrate it with Global Database data and give your users the full picture of the most recent investment opportunities. Get continuously updated information on new tenders, grants, awards and more.
Interested to learn more opportunities our B2B directory has on tap?
Watch a 3-minute video to get a 360 degrees view of our comprehensive B2B database